Worldwide Aircraft Sales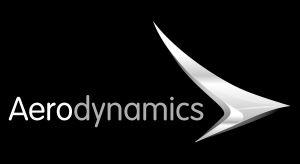 About us
Aerodynamics have been a family owned and run business for 25 years
We operate all of our aircraft, meaning we know the aircraft we have for sale inside out. Each and every one of the aircraft that we have for sale or lease has been selected by us, to be part of our fleet for a specific purpose. Each aircraft in our fleet has been through rigorous checks and a thorough pre-purchase inspection, in order for us to purchase them.
We ourselves operate a King Air 200 and a Cessna Caravan
We sell aircraft that we have experience with and only sell a product that we believe in. We have a small staff that all share the same enthusiasm for the aircraft we have for sale.
If one of the aircraft we have for sale meets your specific requirements and needs, you can rest assured that the product you are purchasing has already had many hours of research and expertise invested in it.
Click HERE to see the aircraft we have for sale.
"I just wanted to express my appreciation and gratitude for your services – never before have we experienced the courteous and careful service provided by Aerodynamics."
Aircraft Sales Corporation – Illinois